"ECOCHIC" the new password, "ECOFASHION" the trend.
Paper is the essence and material of communication art: in this case, of the art communication too.
Last year the 0 edition, a gift from Accademia delle Belle Arti Brera-Milano, Firenze, Albertina-Torino.
This year, is incoming on 26 of May in Milano, at Triennale Design Museum…so discover the ecologically-correct fashion art!
http://www.fashion-in.it/
"ECOCHIC" la nuova parola d'ordine, "ECOFASHION" la tendenza.
La carta è essenza e materia dell'arte della comunicazione: in questo caso anche della comunicazione attraverso l'arte.
L'anno scorso l'edizione 0, un regalo delle Accademie delle Belle arti di Brera a Milano, di Firenze e dell'Albertina a Torino.
Quest'anno è in arrivo il 26 Maggio a Milano al Museo del Design della Triennale…quindi scopriamo l'arte ecologicamente corretta!

Journal paper
I
Toilet paper
Jum Nakao
Jum Nakao
Jum Nakao
Jum Nakao
FROM THE LAST FASHION PAPER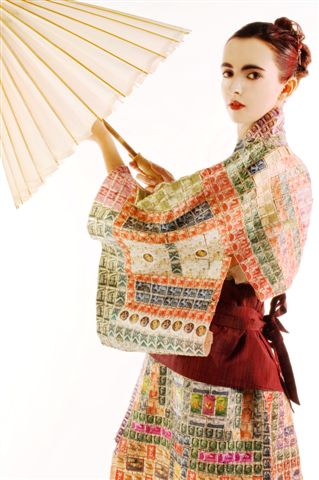 MILANO
ANVERSA